Founded & Created in 2022
CA Camps - Chizuk Amuno Camps
Our Mission
CA Camps was created in furtherance of Chizuk Amuno's mission to offer informal learning and growth opportunities to school-aged children at Chizuk Amuno Congregation and Schools. By offering safe, educational, and fun programming, CA Camps will show you why you can't spell CAMP without CA!
Camp operations is led by our Camp Director, Robyn Wolf, under the guidance of a volunteer board of directors made of stakeholders across the Chizuk Amuno community including Senior Rabbi Joshua Gruenberg. Other board members include members of the Kreiger Schecter Day School, Rosenbloom Religious School, and Goldsmith Early Childhood Education Center.
Meet our Camp Director, Robyn Wolf
Camp Director Robyn Wolf has over 15-years of summer camp programming and aquatics experience and has taught over 5,000 kids to swim! Robyn taught in BCPS for over 13 years as a general and special education teacher. Robyn and Assistant Director Kori Snair started a Camp Suburban in 2020, and within 3 summers had outgrown their 6-acre space with over 150 campers! In 2022, Robyn was hired by Chizuk Amuno to lead the CA Camps team and to move her camp operations to Chizuk Amuno's bigger and more educational facility.
Meet our Camp Assistant Director, Kori Snair
Assistant Director Kori is currently a 2nd grade teacher at Gunpowder Elementary in Baltimore County. She also has over 15-years of summer camp programming experience, and co-created Camp Suburban with Robyn Wolf in 2020.
Summer Camp Is In Their Blood!
Kori and Robyn developed their love for summer programming while shadowing their grandfather, Harry Dubick, who was the athletic director at Camp Airy and later the program director at Sea Colony in Bethany Beach, DE. Both sisters attended day camp at Camp Milldale, in Reisterstown, MD, then sleep away camp at Camp Louise, and worked at Beth Tfiloh Camps as the co- aquatics directors. They then created Camp Suburban in Summer 2020, outgrowing their space there in 3 summers. They estimate they have taught over 5,000 kids how to swim during their collective summer experiences.
Kori and Robyn teamed up with Chizuk Amuno to move their camp operations 1.5 miles away and to expand their reach.
Combining Chizuk Amuno's mission to create lifelong Jewish educational opportunities for all ages, and Robyn and Kori's mission to offer a safe, educational, and fun camp is the perfect match!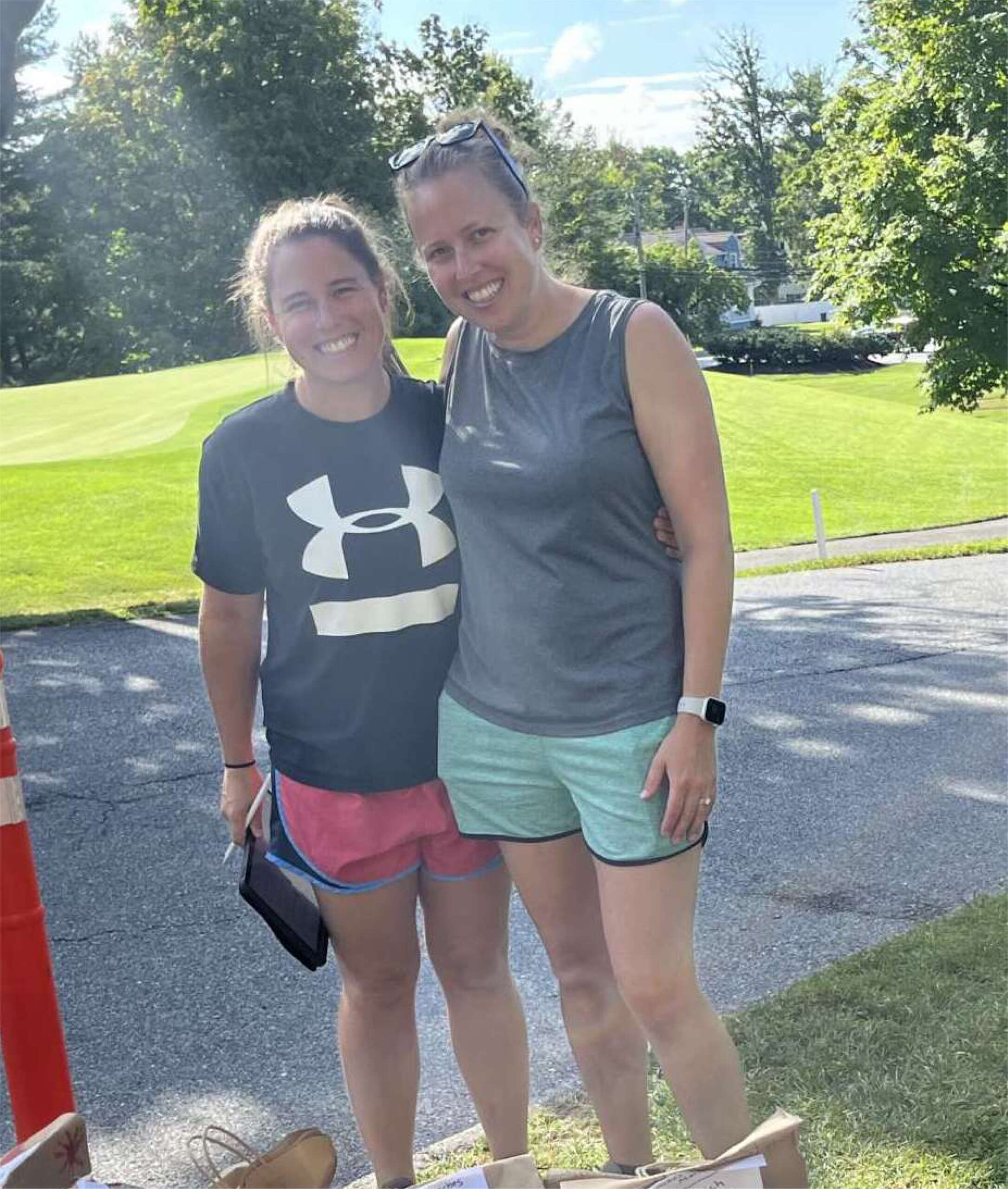 Assistant Director, Kori Snair and Director, Robyn Wolf